Winter Warmer Cocktails
When we say we know a thing or two about maple syrup, we mean it. Firstly, it's all you need to put on a good plate of waffles. Secondly, it's so much more than a topping. Now that winter is finally here, we have found a few recipes with maple syrup to help warm you up during these blistering cold times. This is a list of our favorite winter cocktails, all made with syrup. No need to put it back in the fridge after breakfast, you'll be using maple syrup all day! 'Tis the season.
Maple Bourbon Blossom
Ingredients: 1/2 oz Maple Syrup, 1/2 oz fresh orange juice, 1/4 oz fresh lemon juice, 4 dashes of bitters, 2 oz of Bourbon, ice, 1.5 oz of seltzer
Directions: Combine the maple syrup with the orange juice, lemon juice and bitters in a tumbler or rock glass. Add the orange wheel and lightly muddle. Fill the glass with ice and top with chilled seltzer. Perfect for any season and any weather. Enjoy with good friends.
Old Fashioned Pioneer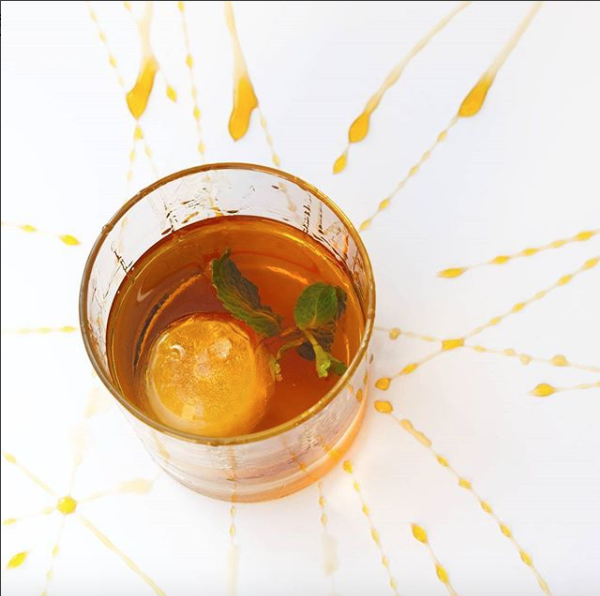 Ingredients: A few shots of Bourbon, a healthy dollop (or spray) of Maple Syrup, sparkling water, and the Great Outdoors
Directions: Grab a glass, mug, or cup; some firends, and some fire wood. Add the Bourbon to the maple syrup and splash some sparkling water in there. Enjoy with good friends, good stories, and a warm fire. The colder outside, the better.
Lumberjack Julep
Ingredients: 4 mint sprigs, 1 oz Bourbon (we used Cleveland Whiskey Bourbon), 1 oz Rye Whiskey, 1/4 oz maple syrup, crushed ice
Directions: In a chilled julep glass, muddle 3 of the mint sprigs. Fill with bourbon, rye whiskey, and maple syrup. Top with crushed ice and stir. Garnish with final mint sprig. Enjoy with good friends a cozy sweater.